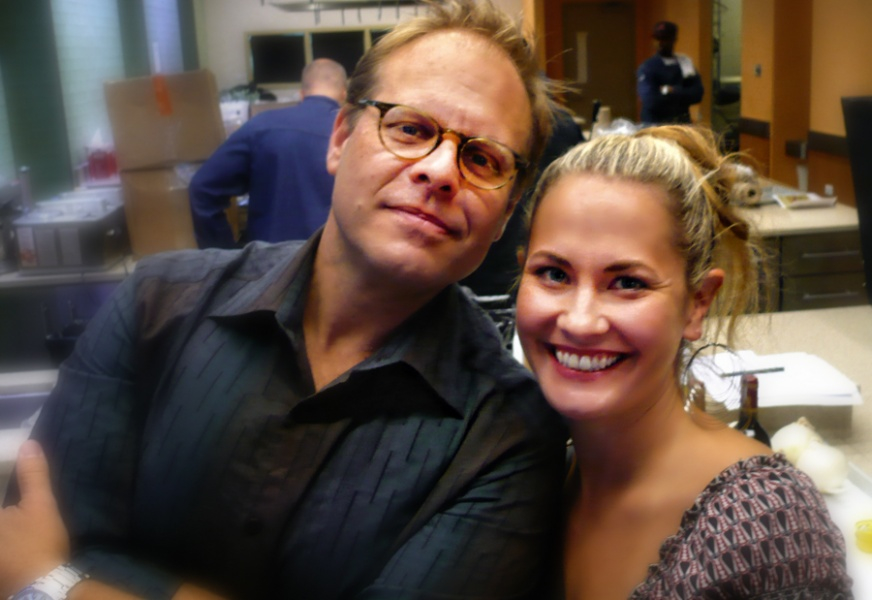 Alton Brown
mastermind, Food Network's
"good eats"
On the set of Good Eats, Vanessa Parker-McIntyre is my right hand. Some days she's also several fingers on my left hand. She's always thinking three steps ahead of me and is never surprised by my loopy demands. She has taste, and style, a great eye for food, and a work ethic that puts most others in her trade to shame.
Tamie Cook
Owner, TAMIE COOK CULINARY PRODUCTIONS
I have known and worked with Vanessa Parker McIntyre for 15 years. Vanessa is the consummate professional who doesn't know the word "no" or the phrase "I can't." Whatever the goal or challenge, Vanessa never just meets it, but exceeds it, by a long shot. We first met while working on "Good Eats." As the lead food stylist, she had a very demanding job which required endless patience, flexibility and creativity. Over the years, Vanessa has continued to be one of the only food stylists I'll recommend.
Maureen C. Petrosky
ENTERTAINING & LIFESTYLE EXPERT
Over the last 10 years, I have had to pleasure of working with Vanessa on many different projects. She is one of the best food stylists in the country, and I have in fact flown her to different cities to work with me instead of hiring someone local. She is professional and detail oriented and puts clients at complete ease. From research and development to recipe testing and food styling, you know if you are working with Vanessa, you don't have to worry about a thing. The job will not only get done well, it will be a fun work experience.
Selected clients include:
As well as
Curtis Aiken, Sunny Anderson, Troy Black, Shirley O. Corriher, Kathleen Daelemans, Jamie Deen, Kevin Gillespie, Bridget Lancaster, Robin Miller, Myron Mixon, Maureen Petrosky, Rachel Ray, Kimberly Schlapman, Marvin Woods, Next Food Network Star, Cooking Thin, Calling All Cooks, Dear Food Network, Cooking Channel: How to Live to 100 with Jason Wrobel, Turner South: Home Plate, GAC: Kimberly's Simply Southern, TV One: My Momma Throws Down, Dateline NBC, HSN, Sonic, Krystal, Haverty's, Church's, KFC, Jack's, Room's To Go, Blue Bunny, Ryan's, Dexatrim, Whirlpool, Captain D's, Bojangles, Popeye's, O'Charley's, A&W, Welch's, Diamond Crystal Salt, Subway, Rice Krispies, Canada, Miracle Grow, America's Test Kitchens, Slimfast, Cuties California Clementines, Springer Mountain Farms, Arby's, Food Network Magazine, Calphalon, Alaska Seafood Marketing Institute, Creekstone Farms, Papa John's, Piccadilly Cafeteria, Sun Trust Bank, Fronterra Mex Mex Grill, Smithfield Hams, Atlanta Bread Company, Coke Zero, Georgia Power